Try a Taste of Hawaii and Get a Bowl at Poke Junction
Posted by Tammy Crawford on Monday, September 6, 2021 at 6:00 AM
By Tammy Crawford / September 6, 2021
Comment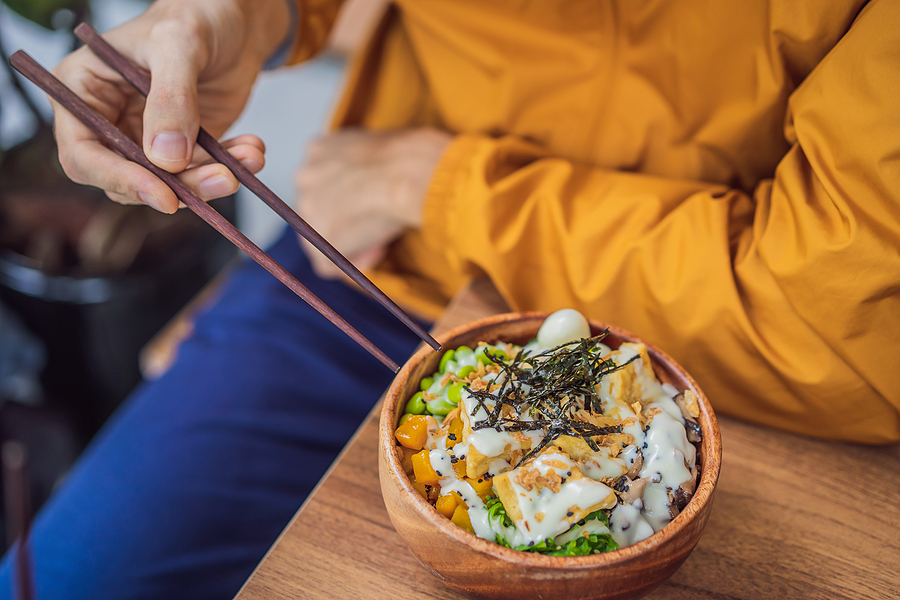 Foodies from Acton homes looking to try something fresh and new should check out Poke Junction. Poke (pronounced POH-keh) comes from the Hawaiian word meaning to slice or cut. The traditional Hawaiian dish is made with raw fish that has been sliced and mixed with spices and other mix-ins, then served over a bed of rice. Today, Poke Junction has traditional poke bowls, as well as several with a special Greater Los Angeles Countylifornia twist.
The Dynamite Bowl is a signature Poke Junction creation. Start with brown or white rice, add in two scoops of dynamite scallops, crab salad, cucumber, scallions, seaweed salad, edamame, smelt roe, crispy onions, shredded seaweed, and a sprinkling of sesame seeds. The whole thing is finished with a drizzle of spicy mayo and eel sauce. The 661 Bowl is another tasty house creation. Its base is a mixture of white rice and salad, then a scoop of spicy crab and shrimp, a scoop of salmon, edamame, jalapenos, cucumber, and corn. The fiery combination is finished with smelt roe, hot Cheetos, and sesame seeds.
People from Acton Homes Create Their Own Bowl Combinations
If you're in the mood to create your own bowl, there's a great option to do just that. First choose the bottom layer, either white rice, brown rice, salad, or nacho chips. Then pick your protein: ahi tuna, salmon, spicy shrimp and crab, spicy tuna, or tofu. You also select the number of scoops. Add in your favorite sauce and your favorite mix-ins, and your bowl is ready.
Don't forget dessert! Finish your meal with a scoop of green tea ice cream. You can also get mochi in several flavors, including green tea, chocolate, and mango.
Poke Junction is conveniently located for any Acton real estate owner at 38745 Tierra Subida Avenue in Palmdale. You can also order delivery to Acton homes through Grubhub or DoorDash. Visit the Poke Junction website to learn more.