Cherry Season Is Here! Find out Where to Pick Cherries in the Palmdale Area
Posted by Tammy Crawford on Monday, June 7, 2021 at 6:00 AM
By Tammy Crawford / June 7, 2021
Comment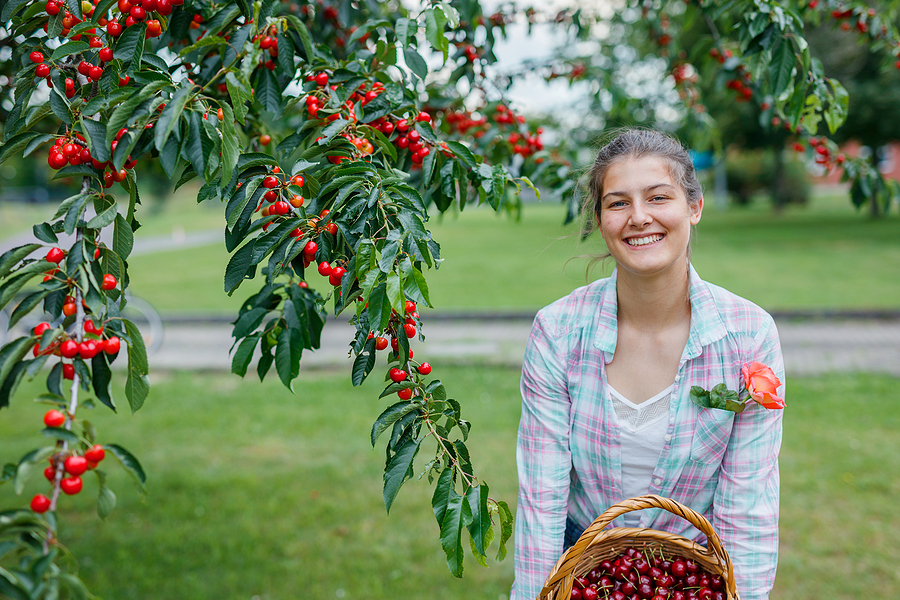 Pick some delicious fresh cherries for your West Palmdale home at one of the many you-pick orchards in the area. The orchards are members of Leona Valley Cherry Grower's Association and offer pesticide free fruit and the chance to have a great time with family and friends. There is something special about picking your own fruit and spending time with loved ones. Bring the cherries home and eat them fresh, add them to fruit salad, or use them for baking.
Discover Fresh Cherries Near Your West Palmdale Home
Leona Valley Cherry Grower's Association offers a map of cherry growers that are members of the association. All orchards are family owned and operated. These orchards include Cherry Hill Farm, Full Moon Cherries, Rolling Thunder Ranch, Mustang Ranch Cherry Orchard, Villa del Sol, and Windy Ridge Cherries. Available cherry varieties include Vans, Bings, Tartarians, Stellas, Rainiers, Montgomery, Skeena, and Brooks. Check out each location through the links on the Leona Valley Cherry Grower's Association website to see which orchard is closest to your West Palmdale home and offers days and times that will work for you.
Some of these growers are already finished for the season, so be sure to check each site before heading out. Cherry picking season at Windy Ridge Ranch Cherries just opened on Sunday, June 6th. They have dwarf trees that are trimmed to seven feet tall for easy picking. Bring sunscreen, a hat, water, and be sure to wear close toed shoes. Take advantage of safe, off-street parking and take a walk to the base of the hill where the tractor-pulling tram will take you and your group to the orchard. There are clean plastic buckets available for use for picking. Windy Ridge Ranch Cherries is located at 9811 Leona Ave. in Leona Valley. Find more details about this grower as well as cherry recipes on the Windy Ridge Ranch website.